23 Non-Awkward Texts To Send A First Date You Don't Want To See Again
"Nothing good can come of a long text explaining what about them did not work for you."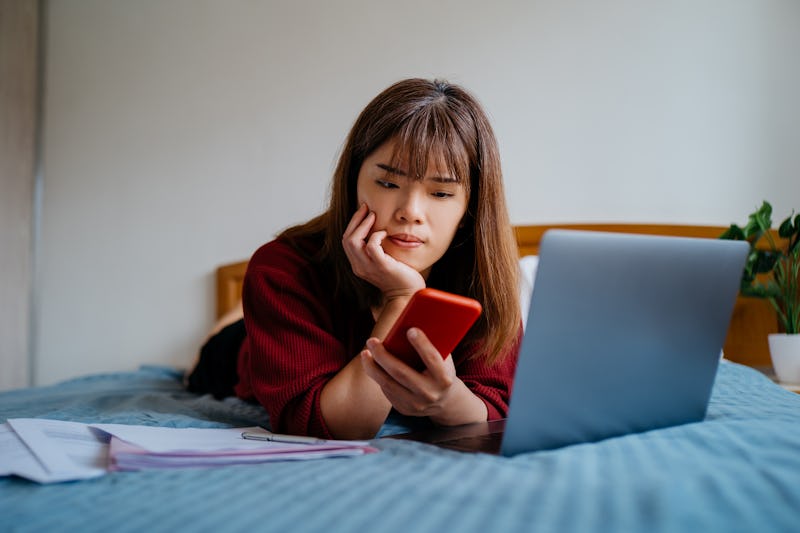 hxyume/E+/Getty Images
After a week of swapping morning selfies and TikToks about dogs, you finally met up with your new crush for drinks. Though you were flirty over text, the chemistry in-person was just...not there. So when you see their name in your inbox the next morning, you start to mildly panic, wondering the best way to them you're not interested after a first date.
Even though you might feel like slowly backing away into the bushes like that Homer Simpson meme, if you don't want to ghost them or agree to another date when you know you have no intention on ever seeing them again, then being upfront may be your best bet.
As dating and relationships coach Clara Artschwager says, not every date is going to be amazing. And while telling someone you're not interested can feel uncomfortable, it may help you out in the long run. "Even if a date is a one-off, it's part of a larger practice," Artschwager tells Bustle. "You're practicing direct, honest, transparent communication, being vulnerable with another individual, and allowing yourself to be seen."
Here are 23 texts to send when the first date was a first dud.