Here's What Health Means To People In 2023
Spoiler alert: It's far from one-dimensional.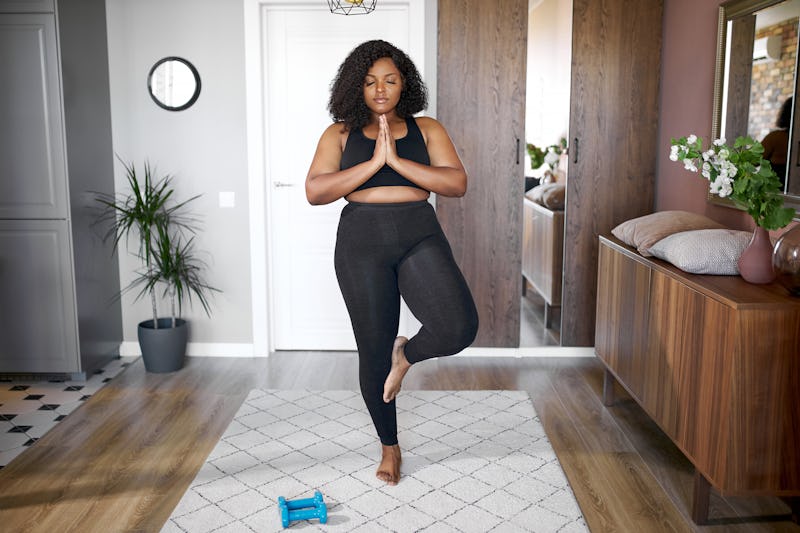 Roman Chazov/Shutterstock
The relationship between humans and health is an ever-evolving one. We've sought wellness in everything from the medicinal leeches of yore to the Peloton craze of the early pandemic era. When it comes to figuring out how to live our best (and happiest) lives, there's no shortage of trends, fads, and varying viewpoints.
Since we're nearly a month into 2023 (and several months into flu season, and three years into COVID-19), it begs the question: What does health mean to us now? OnePoll conducted a new survey, commissioned by Noom, of 8,000 adults from around that world that dives into our relationship with our own health. The findings shed a fascinating light on where things stand. To start, it turns out that a whopping 78% of respondents (roughly 4 out of 5 people) say they currently feel "healthy" — whatever that may mean for them.
One reason for this staggering stat could be that folks are taking a more holistic approach to health and are incorporating mental, financial, relationship, and other forms of health into their overall wellness. So what does this mean for the state of health going forward? Ahead are some of the key findings from the survey.
No matter what your relationship with health looks like at the moment, approaching your own wellness from a holistic point of view is the first step to achieving the goals that'll make you feel like your best self in 2023.