Prince William & Kate Middleton Might Be Moving Their Family Away From London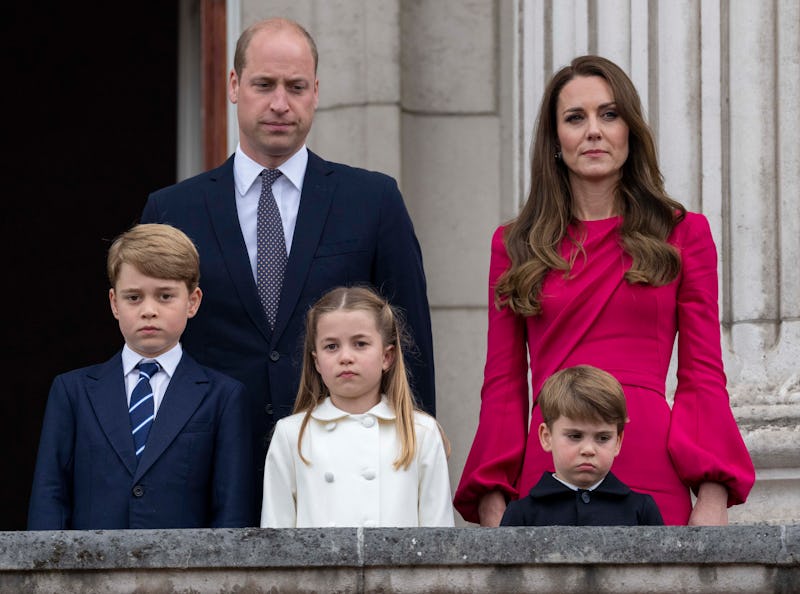 Mark Cuthbert/UK Press/Getty Images
Prince William and Kate Middleton are reportedly making plans to move their family away from London to Windsor. As The Sunday Times reported, the Duke and Duchess of Cambridge will give up Kensington Palace as their primary residence in favour of a property on Queen Elizabeth II's Windsor estate. Although, Kensignton Palace will remain the couple's official London home.
The move, which is expected to occur later this summer, reportedly means that the pair's eldest children, Prince George and Princess Charlotte, will leave Thomas's Battersea Prep School and begin attending a Windsor-based school instead.
"The reality is they are quite confined in what they can do in London," one source told The Sunday Times. "The kids can't go into the park and kick a football with friends. Their plan is to be there for the next ten to 15 years and then move to Anmer, which is so special to them."
It is also reported that the Cambridge's move to Windsor will be their last as a family before William one day becomes King. Speaking to the publication, a close royal aide also claimed that the move represents "the future accelerating towards" Prince William in an ever-changing monarchy.
Variety previously reported that the royal couple were "seriously considering" moving out of London back in 2021. Speaking to the publication at the time, one source claimed that the Duke and Duchess felt "very overlooked" living in Kensington Palace. "It will remain their official London base, but they prefer being in the countryside and the commute to London would be very easy," the source added.
The move would put the Cambridges closer to the Queen, now 96, who prefers to spend most of her time at Windsor in recent years, which "makes sense to the family" as rumours regarding royal succession continue to swirl following Prince Philip's death in April 2021. Whilst a move west of London would also put the family closer to the Duchess' parents in Berkshire, the relocation could also prove strategic as well as practical, as the monarchy prepares for major changes in the years ahead.
This article was originally published on