Olivia M. From Zach's Bachelor Season Is Dating A Franchise Alum
They share a unique connection beyond being Bachelor Nation alums.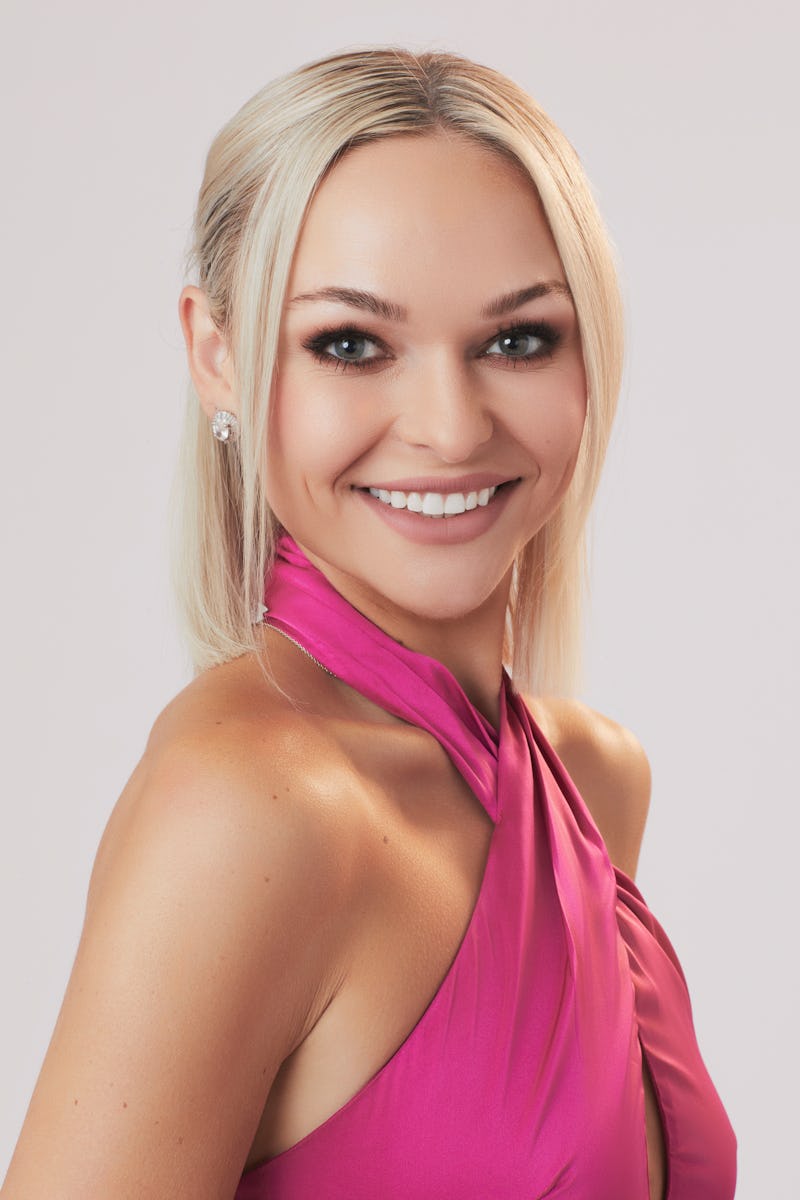 ABC/Ricky Middlesworth
Zach Shallcross' Bachelor season just debuted, and viewers are already making predictions about who will end up with "Mr. Right Reasons." (Of course, if you're into spoilers, there are plenty of reports about Zach's final three women.) However, the first rose ceremony of the season narrowed down the potential pool of suitors by a third — and Cincinnati stylist Olivia Miller was one of the women sent home roseless.
But remember: Zach's Bachelor season filmed months ago! Flash-forward to the present day, and Olivia is dating someone new. It's safe to say he's been in her shoes, too, because he's part of Bachelor Nation and was sent home early during his time on The Bachelorette.
Olivia's boyfriend is football analyst Mike Renner, a contestant from Becca Kufrin's Bachelorette season. Olivia made the announcement in a Jan. 24 Instagram post, a day after her Bachelor debut. "Renner did, however, find love with Miller," she captioned the post.
Not only do they share a common experience in looking for love on their respective franchise outings (Mike was eliminated during Week 3), but they also have the unique distinction of being from Cincinnati. In her post, Olivia shared a local article that pointed out she was the first franchise contestant from the city since, well, Renner himself.
So, how long have Olivia and Mike been dating? Olivia's post shows several photos of the couple's time together, ostensibly over the last several months since she left The Bachelor. However, they actually have a history that goes back even further than this fall. Reality Steve reports that Olivia and Mike were actually a couple before the show but broke up. He confirmed with Mike that the split happened a week before Bachelor producers called Olivia to be on the show. "And she asked him if he was OK with her going on the show and he was," Reality Steve wrote.
It seems that they got back together shortly after Olivia arrived back home — though in a podcast episode, the Bachelor commentator did wonder about the couple's timeline. "How much were they really broken up?" Reality Steve said. "I mean, if Olivia lasted eight episodes on Zach's season, would they be back together? Is it the fact that she only lasted one night and she was irrelevant to this season that they got back together? I don't know."
Mike shared a photo of them on the same day as Olivia's hard launch.
But even before the couple formally announced their renewed relationship, Mike posted a cheeky tweet while watching Episode 1 of Zach's Bachelor season — simply writing, "Olivia M. deserved better."