Owen Thiele Asked Sundance Attendees About Films That Don't Exist
Watch the full video to hear his pitches for Adam Driver, Timothée Chalamet, and more.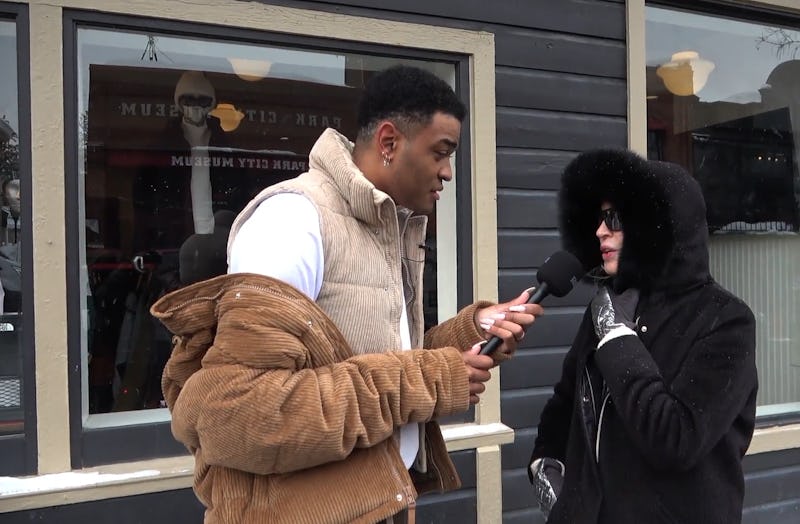 Bustle
From Cat Person to Eileen, you've likely heard about some of the buzziest titles to watch at the Sundance Film Festival, but there are some thought-provoking films you can't watch because they simply don't exist. Dollface's Owen Thiele joined Bustle ahead of the final festival weekend and asked attendees their opinions about films that he made up on the spot, and the loglines are delightfully bizarre.
Thiele — who stars in Theater Camp, a Sundance film that actually exists — invented more than a dozen titles, including Timmy Skimmy, in which Timothée Chalamet wears Skims; Stout, in which Adam Driver plays a 5-foot-3 man; and a very of-the-moment film simply titled, Nepo Baby.
You can watch the full video below: