Hallmark's The Way Home Is Like This Is Us Meets Back To The Future
And some very familiar actors, including a Grey's Anatomy alum, are involved.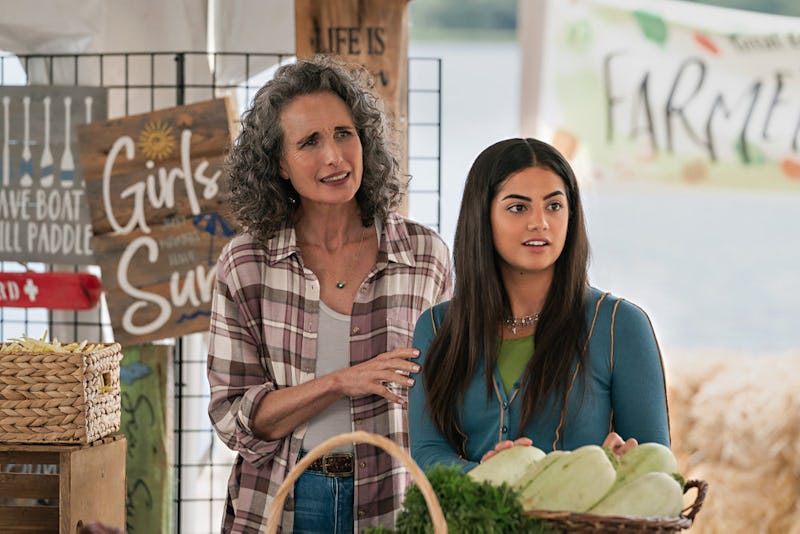 Hallmark
Hallmark's Christmas movie season is officially over, but the network's latest original series may be what you need to ease into the new year. The Way Home, which premiered Jan. 15, follows a teenage girl, Alice, who goes to live at her mom's old family farm after getting into trouble at school. With Alice, her mom, and her grandmother living under the same roof, family drama surfaces, but a sci-fi twist quickly changes their dynamic. Alice gets a firsthand look at what her mom experienced at her age through a bit of time travel.
What does Alice discover? Here's everything to know about Hallmark's The Way Home and where to catch up in time for the rest of the season.
What Is The Way Home About?
Like This Is Us or Firefly Lane before it, The Way Home explores different eras of relationships affected by trauma. In this case, the decade-hopping mainly happens between the present day and 1999. However, viewers aren't the only ones traveling through time. On The Way Home, a mysterious pond actually transports Alice from her own adolescence to her mom's, back in the '90s.
"As the three generations of women slowly work on finding their footing as a family, they embark on an enlightening — and surprising — journey none of them could have imagined as they learn how to find their way back to each other," reads the series synopsis.
The Back to the Future-esque nature of time travel on the show means Alice is able to befriend her mom and potentially have an influence on past events.
Who Stars In The Way Home?
Andie MacDowell plays Landry family matriarch Del, starring in her first Hallmark series since Cedar Cove. "I wanted to play a real grandmother like my own grandmother — a beautiful woman who was fearless, vital, dynamic, mature, and interesting and who embraced her age," the Maid star told Parade.
Meanwhile, Grey's Anatomy alum Chyler Leigh plays Kat, with Alex Hook playing the younger version of her character. Sadie Laflamme-Snow plays Alice.
Where To Watch & Stream The Way Home
The Way Home premiered on Jan. 15, so it's definitely not too late to watch — and fortunately, doing so is pretty straightforward. If you have cable, simply tune in live to Hallmark on Sundays at 9 p.m. ET. If you prefer to stream, you can watch it on Peacock the next day.