24 Behind The Ear Tattoo Ideas Perfect For Minimalist Ink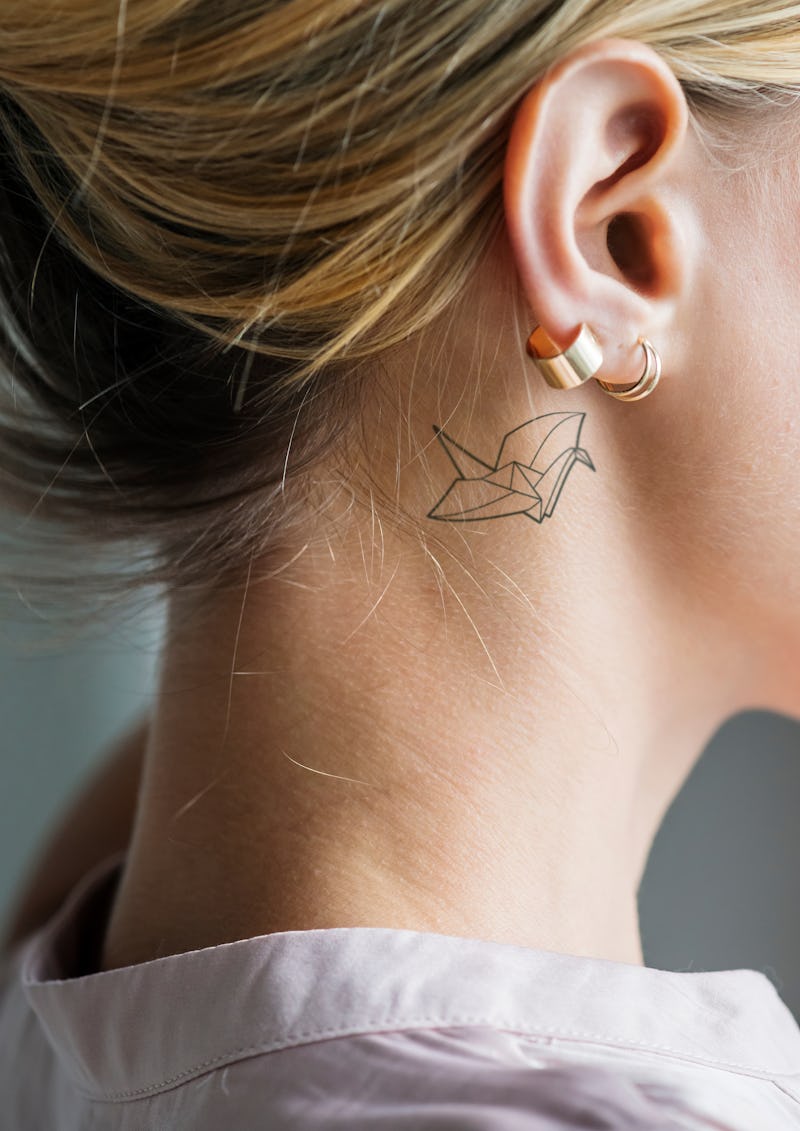 Shutterstock
When considering tattoo placement, you've got your obvious places like the legs, arms, and back — but those looking to take advantage of prime, tucked away real estate might consider behind the ear tattoos. That smooth spot before your hairline is perfect for minimalist ink that coyly peeks out behind strands of hair and shirt collars.
As tattoo artist Diana Divina of Fleur Noire Tattoo in New York City says, "Behind the ear ink is a really fun way to accentuate a part of your body that you probably never think of." The discrete placement makes these an easy introduction for tattoo newbies, too, or anyone who favors less in-your-face art. "They're usually cute, quaint, and very easy to hide," adds artist Ilia of High Hopes Tattoo in NYC. "For some people, they're also seen as a sort of accessory, much like a sparkly earring."
If you're wondering how much it'll hurt to tattoo a spot that's so close to the bone, Ilia says to keep in mind it depends on your individual pain tolerance. That said, you can expect most of the discomfort to come from the vibration of the machine versus the needle itself. Another plus, according to Ilia? "Behind the ear tattoos are [done] relatively fast, so if they hurt, it isn't for long," she tells Bustle.
Before you head out for that appointment, both artists say to keep aftercare (and pre-care) in mind. Ilia recommends washing your hair the day before you get the tattoo to avoid unnecessary irritation as your ink heals. To that point, Divina says to avoid using harsh skin and hair care products around the area while it's healing.
Another tip? To ensure your tattoo ages well, remember to protect it from UV rays. "If the area is constantly exposed to sun, you can expect fading in that area in the same way that you would with a hand tattoo," Divina says. So be sure to regularly apply SPF once the tat is healed. She also notes that if you opt for a fine line tattoo (a popular pick), it'll likely require a touch-up at some point.
Now, the fun part: Scroll on for 24 subtle and chic behind the ear tattoo ideas that just may inspire your next piece of body art.
This article was originally published on