50 Valentine's Day Instagram Captions To Post If You're Single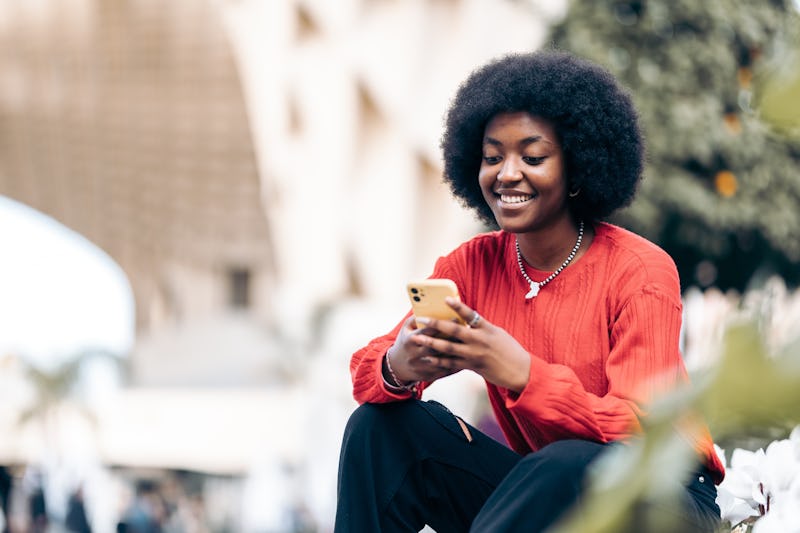 Shutterstock
Valentine's Day is a holiday dedicated to celebrating love of all kinds — but especially romantic love. While it's a great day if you're in a loving relationship with someone you care about, it's not always as wonderful when you're single. Seeing cute posts on social media and being inundated with hearts and quotes in basically every store ever really can take a toll and make you feel left out.
When you're single, sometimes the best thing you can do on Valentine's Day is embrace it — and post about it. There are lots of Valentine's Day Instagram captions to share if you're single that will explain exactly how you're feeling, whether you're happily on your own, feeling a bit down after a breakup, or if you're bummed that you don't have a date.
If you want to joke about being single and a little lonely on Feb. 14, then you definitely can go the funny, self-deprecating route. But you can also love and appreciate the fact that you're doing things on your own. Valentine's Day doesn't have to be a day when you feel bad about not being in a relationship. It can also be the perfect opportunity to appreciate the relationship you have with yourself, as corny as that might sound.
However you may be feeling about Valentine's Day, use one of the captions below for any picture you post on IG. All of your single friends will definitely appreciate the candidness, and it'll help you embrace the day with a fresh perspective.
This article was originally published on