17 Good Things In Your Relationship You Shouldn't Take For Granted
You have healthy arguments, for one.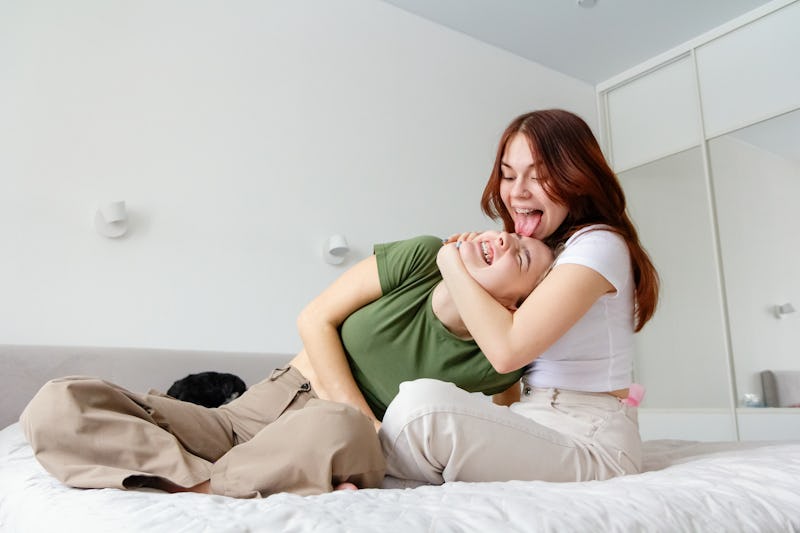 rbkomar/Moment/Getty Images
As you get super comfy in your relationship, it can become hard to keep stock of all the ways things are going right, like the fact that you have great communication skills as a couple or the way you're able to give each other space. Even the little things — like the way your partner can't pass a coffee shop without getting you a latte — can start to get overlooked.
Not being able to acknowledge all the good things in your relationship is perfectly human. Still, you can eventually get stuck in a groove and start to take each other for granted, says Dr. Jess O'Reilly, a relationship expert and host of the @SexWithDrJess Podcast.
While this is normal — and a sign that your relationship is going really well, TBH — it never hurts to take a second to appreciate all the things, both big and small, that you both do to keep your relationship running smoothly. "This is a significant accomplishment and you should be proud and continue to invest in the relationship to maintain this balance," O'Reilly tells Bustle.
Want to make sure you don't take your partner for granted? Here are 17 meaningful habits in a relationship that should never be overlooked or forgotten, according to experts.
Sources:
Dr. Jess O'Reilly, relationship expert
Erin Dierickx, LMFTA, licensed marriage and family therapist associate
Natalie Finegood Goldberg, licensed marriage and family therapist, certified sex therapist
David Bennett, certified counselor, relationship expert
Tina B. Tessina, Ph.D., psychotherapist
Dr. Laura Louis, licensed psychologist
This article was originally published on