6 Ways To Set Boundaries With Your Family During The Holidays
Keep the celebrations as pleasant and peaceful as possible.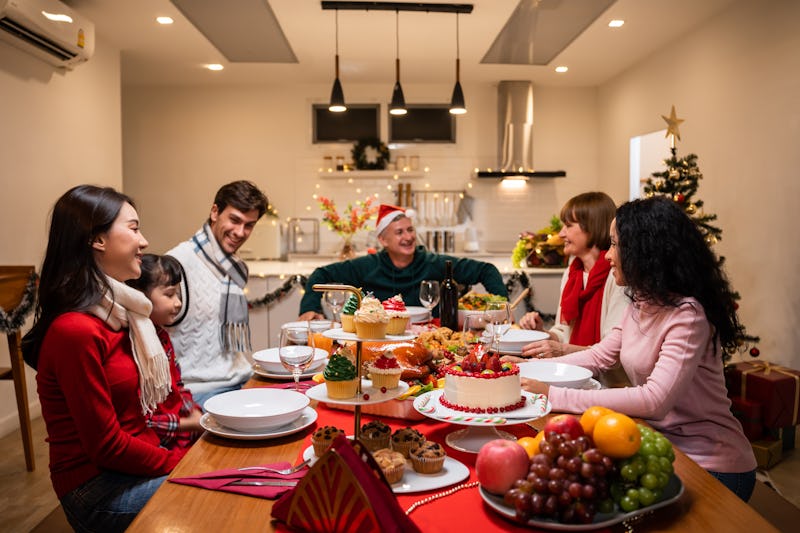 Shutterstock
As any mental health professional or wise friend will tell you, setting boundaries in any relationship or work setting is crucial for both your mental health and overall well-being. When it comes to family, however, sometimes lines get blurred and feelings of obligation or devotion can keep you from putting yourself first. And it can be even trickier setting boundaries with family during the holidays.
No matter how big your family is or how close to them you are, it's still important to learn how to communicate your needs — especially if Thanksgiving dinner or holiday get-togethers tend to stress you out. Taking charge of how much time you want to spend around them or what conversation topics you're not comfortable addressing can help keep the celebrations as pleasant and peaceful as possible. "The more you know what your boundaries are, the more it can emotionally protect you from whatever comes your way," says licensed psychologist David Tzall, Psy.D.
It's more than valid to have worries or concerns over how your family might behave during your gatherings, or how they might react when you make your own decisions about how you'd like to celebrate the holidays. Below, experts share their best advice for setting boundaries with your family, no matter what your plans are between Thanksgiving and New Year's.
Experts:
Dr. David Tzall, Psy.D., licensed psychologist
Marc Campbell, licensed mental health counselor