13 Last-Minute Gifts You Can Still Get Your Valentine
Lots of love, little time.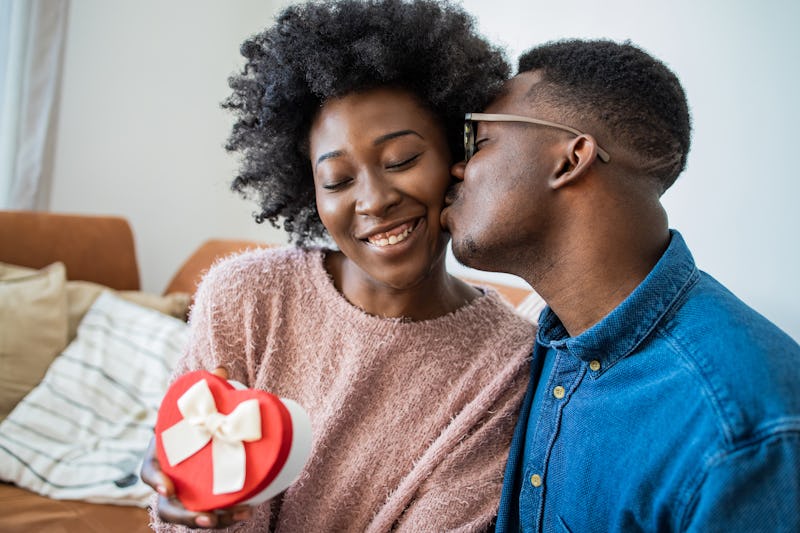 Riska/E+/Getty Images
That company you bought something from three years ago just sent you an email about their upcoming V-Day specials, and suddenly, you remember: You forgot that today is Valentine's Day. You run to grab some candy from CVS, but the holiday section is emptier than that toilet paper aisle last spring. When your date texts you to confirm your plans for the night, you take a deep breath and try to brainstorm some last-minute Valentine's gift ideas.
Although Valentine's Day is meant to bring you and your date closer together, the pressure to plan the most #Instagrammable date and buy the perfect gift can actually pull people apart — especially during a global pandemic.
These days, there's enough to be stressed out about. You don't need to lose sleep trying to make your love life look like a Kate Hudson movie. From a home-cooked meal to a thoughtful love letter, there are plenty of quick, quality gifts that won't break the bank or raise your blood pressure.
This article was originally published on